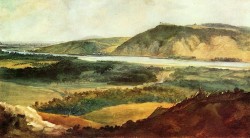 After 3 months of hard work, the new major release of La Distribution is now approaching.
Today, we think it's time for beta testers to start giving it a try! Help us hunt bugs, use it in improbable environments, give it a hard time :-)
So, what's new in this release? First, as always, ton of bug fixes, performance enhancements and UI tweaks. But also:
Plugin support
Instead of bloating La Distribution with functionalities not everyone needs, we implemented a very simple plugin support. This simple plugin API is inspired from the one WordPress and allow developers hooks into La Distribution using actions and filters.
7 plugins are already bundled with the default install covering features like antispam (akismet, recaptcha), security (bad behavior, ssl) and performance (memcache).
As a developer, if you wonder how to plug into La Distribution, or you're missing something, let us now! We'll keep adding new hooks based on real world scenarios.
New Applications
I will not enter into details there because i think this new applications deserve a proper blog post, but here the info: Mozilla Weave and Status.net will join WordPress, Dokuwiki and bbPress as stable supported applications. That's a big step forward, as we think Microblogging and Browser syncing are very important features of a personal information system.
How to give it a try?
For new installations, install the edge version of La Distribution, grab the latest version of the installer, upload it as installer.php, adjust directory permissions and run it through your web browser.
For existing installations, if you're using the edge version, just update everything using the web interface. If you're using the concorde version, update to edge using the latest version of the installer.
So, if you're reading this, please, please, give it a try, send us your feedback, and help us make D****E a better release. Thank for your time!