La Distribution current policy is to release a new version every three months. This allow us to regularly showcase our progress, giving opportunity to testers and enthusiasts to submit their feedback and influence the roadmap.
The end of September approaching, it means a new release is coming its way. It will be named Concorde, after the Parisian Metro Station, no link with a defunct aircraft ;-)
So, what's new?
Localisation
The localisation strategy is now in place. The first language officially supported is French and everything should be correctly translated en français. If not, it's a bug!
You just have to add the French repository to your Repositories: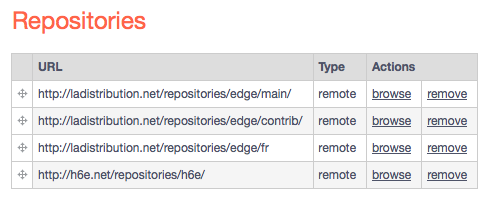 Then enable the locale in the Locales panel:

CLI
A good one for advanced users or system administrators, you can now control your La Distribution install from the command line. A detailed documentation is available on Trac.
Here is an example of how to install the command line with SVN:
# Get the LD sources from SVN
svn co
http:
//
ladistribution.net
/
svn
/
trunk
/
~
/
ld
/
# Add temporary the LD bin folder to your path
export
PATH
=
$PATH
:~
/
ld
/
bin
And then, we use the new command line to init La Distribution in a new folder and install WordPress as our first application:
# Create a new folder where you want to install La Distribution
mkdir
/
var
/
www
/
my-site
/
cd
/
var
/
www
/
my-site
/
# Init La Distribution
ladis init
# Additional setup
ladis add-user
ladis add-database
# Install an application
ladis
install
wordpress
OpenID
The OpenID strategy has slighty changed. Now, applications are encouraged to share the same login interface in which users are being able to login using their standard credentials (login and password) or their OpenID.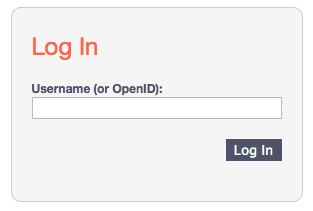 There is also an OpenID provider included by default into La Distribution, you can now log in everywhere with your LD account. How cool is that?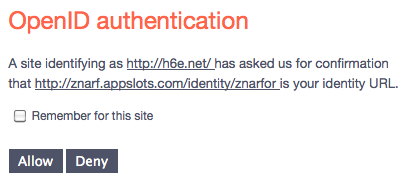 Default application
Now, you can define a default application that will be used as the homepage of your website. A dokuwiki, a wordpress, the administration panel, you choose!
UI Refresh
Covered in a blog post a few weeks ago, the UI had been refreshed to look more polished and professional. Of course, it can still be improved in many aspects, but it's an interesting step forward.
How to install it ?
The Concorde beta version is currently available through the Edge repositories.
So, to update from Barbès (release from July), you have to change the repositories to:
http://ladistribution.net/repositories/edge/main/
http://ladistribution.net/repositories/edge/contrib/ (optional, unstable packages)
http://ladistribution.net/repositories/edge/fr (optional, french locales)
Another option is to test a fresh install using the web installer: drop it in a folder, fix permissions and launch the script in your web browser.
Finally, for advanced users, you can try the subversion install covered in an earlier blog post or on the development wiki.
Please!
If you find the time, please test the new features, send your feedback, and help us make Concorde a better release. Thanks!