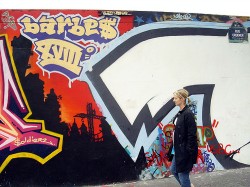 Last night, three weeks after La Distribution first release (codename Barbès), an update was pushed to the stable repositories.
Except the clone feature, this is mostly a bug fix release, so there is nothing huge to expect, only stability improvements and little UI touches to the admin.
On the package side, bbPress is promoted to the main repository, this mean it's now sufficiently stable, fully featured and supported. Two new packages make their apparitions in the contrib repository: moonmoon (a feed blender application) and gallery3 (the new version of the popular photo gallery application).
To get this new release, just update your current install, or if you don't have one yet, maybe it's time to install one with the web installer in a few seconds.
On the development side, a branch was created to help maintain this version while we'll be moving fast forward on trunk with the development of the new major version. An interesting point is that the now famous 3 flavors of La Distribution are at the time of writing exactly identical. This will not last long!
Bellow you'll find a more detailed changelog for this release: